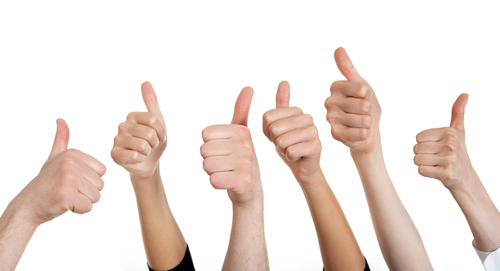 "SteamMaster is in the top echelon of trained, experienced and qualified restoration and remediation contractors in the country. Having ACAC and IICRC certified individuals on staff is significant, setting their standards of excellence above…the rest in western Colorado.
I have used SteamMaster both professionally and personally for over 17 years. They are the most customer service oriented company that I have dealt with. They show up on-time, the employees are extremely professional, highly qualified and always go above and beyond in customer service. I recently had a flood in my home and they basically saved my new wood floor from being replaced. I would recommend SteamMaster for all
carpet cleaning
, restoration and remediation work.
Thanks to you and your team for a phenomenal job in getting our house back in shape.
You responded quickly and professionally and we could not ask for more. We are forever grateful.
SteamMaster is very professional. Appreciated the fact that they were on time and did the job right the first time. They were able to remove a couple of nasty stains. They have a great reputation in the Vail area and i can see why.
I've had the pleasure of hiring SteamMaster on more than one occasion over the past 15 years. I've had a few cleaning emergencies…from red wine to ground in mud season traffic. Add small children, and the messes get even bigger. Now, I not only need to be assured that my carpet gets clean, but it also has to be safe for my children to crawl and play on. They've added life (a few times!) to the sofa I purchased 6 years ago. I've also used their specialty
rug cleaning
services for heirloom oriental rugs. Last year, our neighbors had a devastating fire that left them homeless for months. SteamMaster was the first on the scene to help them rebuild. We had the pleasure of witnessing their professionalism in action. I'm giving SteamMaster a 5 star rating because they have always come through for me, my family and my community.
We have worked as a team with SteamMaster providing construction services for fire damage and water damage projects.
They knowledge of the mitigation process is unparalleled in the Vail Valley. When we had a water leak, we called SteamMaster to mitigate our own bldg.
Raj was my first point of contact for an unfortunate situation I had that required cleaning of my carpets. He was very understanding and had a great team come over to clean my home. It was wonderful!!!
We had a water pipe break go undetected for sometime. Once the problem was discovered, SteamMaster was on top of the situation very quickly. They were able to fully diagnose the situation, had the equipment to deal with all issues, and got the job done very quickly. We will not hesitate to call them again if we have problems.
SteamMaster is a great company. I have found them dependable and there in my time of need. They do what they say and say what they do – no surprises. I give them 5 stars, because that is the type of service this company gives. If you want the best, then go with SteamMaster.
No all Cleaners are equal...
Up until now, I always believed that that all carpet cleaners were created equal. Your technicians taught me differently. When they cleaned my carpets recently, they did a thorough analysis of the situation to ensure that they used the proper solutions and treatments. They taught me what to do differently to better preserve my carpets and left some solutions for in-between services stain removal. I was most impressed that your technician understood the technical and chemical aspects of his job, and was trained in much more than how to pull a broom across my floor. Your commitment to training shows a solid commitment to customers.
Jeanette Thomas
Eagle County Resident
Timely and Minimal Disruption
SteamMaster of Vail, Colorado completed an extensive
mold remediation
project at FirstBank of Vail's West Vail branch in December 2001. This letter is to express my satisfaction of the work completed on behalf of FirstBank of Vail. The employees and managers of SteamMaster were both courteous and professional in their handling of the situation. Work was done in a timely manner with minimal disruption to normal business. I would recommend SteamMaster for any mold remediation projects.
Kevin M. Armitage
1st Bank of Vail
Personalized attention and Service
I would like to attest to the outstanding job SteamMaster has done throughout the years for various jobs which have required their services at Hyatt Regency Beaver Creek. Most recent has been the cleaning of our flagstone through a heavy traffic area of the hotel. What a noticeable difference! I also found it very impressive that Gary Gilman, the owner of SteamMaster, met with me personally to discuss the best maintenance option for optimum results. This type of personalized attention and service means a lot to the customer, and therefore highly recommend SteamMaster.
Robert Dallain
General Manager
Hyatt Regency
Understand customer satisfaction and service
As an owner of a commercial construction company for many years, we know the necessity of customer satisfaction and customer service. It is very evident that SteamMaster also understands this, and we sincerely appreciate your untiring efforts to assure our comfortable vacation to Beaver Creek during Christmas. Thank You! You are welcome to share our thoughts and comments with others, as we are grateful to you personally and to SteamMaster for their efforts.
Dave Dennis, President
Specialty Contractors and Associates, Inc.
Top echelon of trained, experienced & qualified
SteamMaster is in the top echelon of trained, experienced and qualified restoration and remediation contractors in the country. Having ACAC and IICRC certified individuals on staff is significant, setting their standards of excellence above…the rest in western Colorado. As president/owner of HealthSafe Inspections Inc, and being an ACAC certified inspector/hygienist myself I have witnessed their excellent work and attention to detail in post-remediation verification inspections. I recommend SteamMaster to all my clients.
Jim Baker
Able to deliver price, quality & timeliness
When it comes to quality, SteamMaster's staff, from line level to supervisor, is the best trained and have the most up-to-date technology behind them. You name it, and they have the tools and experience to clean it. Most other contractors just don't have the experience or the staff to do commercial quality work. There is always someone who will promise to do it for cheaper, but I've found that they just can't deliver the whole package. SteamMaster was able to deliver price, quality, and timeliness that no other contractor could.
Julia Paluka
Most Experience in Mold
As an indoor air quality consultant, I get to see a lot of mold remediation work and SteamMaster always does a great job. They have the most experience around, and it shows. DS Consulting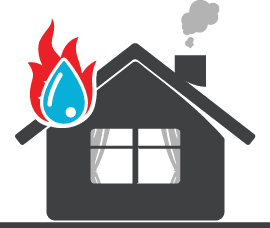 Restoration Emergency
Responding 24 hours, our team of experts respond to water damage or sewer backup any time of the day to help with your emergency. We are one phone call away!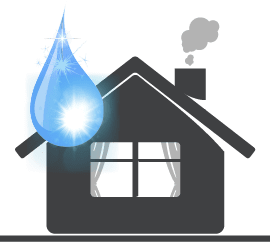 Specialty Cleaning
Smoke or fire damage can be devastating and disruptive. While getting professional help is critical, immediate response will minimize property damage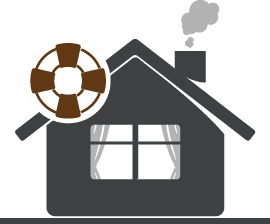 Mold Remediation
Stopping moisture intrusion is critical in mold remediation. Our remediation experts can help with proper procedures to ensure indoor air quality in your property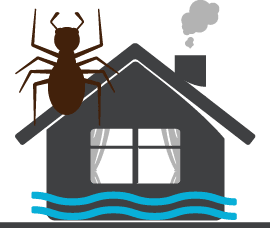 Crawlspace Repairs
Musty odor, water intrusion and indoor humidity are signs of crawlspace problems. Our inspections are free. Schedule a visit today
Emergency Response
Click To Call